Schedule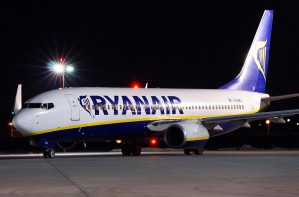 Which is the cockpit of which aircraft ?
It all starts with the choice of what the aircraft is a cockpit from scratch. Not such a significant step. My preference was, anyway, more to the Boeing 737.
De of choice for the Boeing 737 and was very fast, and this for the following reasons :
I will fly and be happy with this unit, and the subject matter is very compelling;
I have access to a comprehensive documentation of Ryanair on the Boeing 737:
– 737 Operations Manual;
– 737 Flight Crew Training Manual;
– 737 Checklist;
-737's Quick Reference Handbook;
The Boeing 737 software, ProSim737 is a very, very, realistic, reliable, versatile, and easy to set up;
A couple of friends (the real one) Boeing 737-pilots with me in word and deed, to help the plane get the hang;
A very wide range of products;
Lots of information on the Boeing 737 were found on the internet:
Many of the examples of the 737-cockpitprojecten available on the internet.
Do-it-yourself versus in a Plug-and-Play ?
As I've already mentioned, is that there is a wide choice to the Boeing 737-based hardware. Several manufacturers, such as Flight Deck Solutions, FlyEngravity, Open-Cockpit, CP Flight, Cockpitsonic, Simparts, etc. will sell hardware of all kinds. The first one is still more realistic than the other.
The budget, which is within the limits to hold, one can opt for as many as possible materials to make one. I don't think the MIP, Glareshield, MIP mode, CDU bay, avionicspedestal, shell, platform.
Handy guys to go this much further and make it trottles, meters, buttons, yokes, and rudder all by itself.

Since I don't have access to the necessary tools, equipment, knowledge, and patience, I will try to look in the direction of as much as possible to " Plug-and-Play solution.
Also, take into account the various comments made, which I have found during my research (see the section on "Lessons Learned") is, to me, is the most convenient way to have a homecockpit.
It was during my research was a quest to find hardware that is compatible with the software. The Software, which is necessary for the operation of the various cockpitfuncties.The matter of the future have sufficient capabilities to be able to take advantage of.
Taking into account the possibilities of the future, and the price tag that is attach to that content the following aspects will apply:
For the hardware, there should be a thorough and realistic;
It should be within the planned budget;
No, or as little, as possible do-it-yourself electronic devices;
As much as possible, opt for a side-of-the-box hardware, time-saving, in order to avoid problems and the possible onvoldoeningen);
If it is possible that the hardware itself is going to check with the manufacturers or the shops instead of from online-photos
Several possibilities have concerns, aanstuursoftware, and it is compatible with the hardware;
The To Do list (as of 01-Nov-2019)
Live Streaming with GoPro camera (by 2019);
The construction and installation flight crew compartment door (by 2019);
The subject
To run it on
Comments
Research
01/01/2010
From Jan 2006 to Dec 2009
Order Desktop, the ICS MIP
13/03/2010
Incl. The MCP, Efis, Landing gear, DEVICES, Glareshield (FlyEngravity + CPFlight)
CDU
13/03/2010
Incl. A Dummy CDU (FlyEngravity)
737 Yoke
13/03/2010
TFT monitor for PFD/ND and Upper EICAS
13/03/2010
2x 19" and 1x 10,4 " (FlyEngravity)
LCD screen for Lower EICAS
06/05/2010
12 "
Construction of MIP-mode
13/05/2010
MIP ready + to Pick up the Desktop as ICS MIP
29/05/2010
Wait time from order to delivery : 11 weeks
Control electronics provided, such as the MCP, Efis, PMDG displays, and FSLabs driver
04/06/2010
WOW !
Construction of CDU-state
13/06/2010
Images, MIP, Instruments are placed in the
22/06/2010
Temporary solution, pending the outcome of the Flight Illusion gauges
The Lower panels
30/06/2010
+ rear MIP sealed
Throttle Quadrant
21/07/2010
Supply Of 06-Nov-10 The FSWeekend In Lelystad
Rudder stands
29/07/2010
- Ruddervloer
- Stand-up-rudder position
- 'Rudder Pedal Adjustement'
Painting of the MIP Position in the primer
19/08/2010
Painting of the MIP Position in the Boeinggrijs
07/09/2010
Aluminiumbekleding of the ruddervloeren
06/10/2010
MIP Setup
07/10/2010
- MIP Stand Boeinggrijs
- PARLIAMENTARY Position in the gray-and-white
- Rudderstands in Boeingrijs
Finish " Rudder Pedal adjustement'
- The Lower panels and subpanels with the buttons
- Ruddervloeren coated with aluminum
- Make placards
Utilities
11/10/2010
Purchase Cockpitseats
14/10/2010
Belgian Air Force C-130 Hercules
Throttle Quadrant
06/11/2010
Delivery of TQ (the Revolution Sim Products)
Cockpitplatform
09/12/2010
It is grey and has aluminum flooring
Avionics pedestal
20/01/2011
Equipped with GoFlight modules and the aluminium aircraft fasteners
The renovation cockpitstoelen
24/02/2011
- Spray painted in a grey colour
Arm - and head rests in grey leather
Cushions in a grey upholstery fabric
Checklisthouders
24/02/2011
To the side of the TQ
Play Yoko
24/02/2011
Placement of air vents and on - board Lower panels
06/04/2011
Purchase of projector
13/04/2011
In addition, the BenQ MW811ST
Connect the buttons have backlighting
15/05/2011
MIP, MCP, lower subpanels, TQ
To install indirect lighting and MIP
13/08/2011
Glarewings, glareshield, the MCP
Switch to ProSim737 Boeing's suite of
18/07/2011
The Boeing 737-800 aircraft, software
License from 26/12/2011
The use of the Pokeys 55 interface Card
03/09/2011
Buds Lower Dimming Panels
11/10/2011
The buttons, switches, etc., to interface (via a Pokeys 55)
The Order Of The Forward Overhead
16/11/2011
ICS version (FlyEngravity)
The Delivery Of The Forward Overhead
15/02/2012
The Forward Overhead - Assembly
02/03/2012
The Panels, backlighting, places, decals, annunciators with led's, toggle switch caps
Delivery cockpitramen (windows Boeing 737)
25/04/2012
FlyEngravity
Delivery Eyebrow Windows
17/05/2012
The improvement Glareshield MIP
15/07/2012
FlyEngravity
Installation of metal Overhead support structure
07/08/2012
For the confirmation of OVH, and colors
Cockpitramen (Windows Boeing 737)
15/08/2012
Placing it against the metal frame
Delivery Afterward The Overhead
12/09/2012
The assembly and mounting it to a metal frame
The Setup In The Flight Deck Audio System
02/10/2012
placement of the different speakers, using different sources of noise
Setup To Have Tacticle Sound System
02/10/2012
ButtKicker Gamer
Construction of the 'Map Lights'
14/12/2012
The Standby Compass
Clock/Timing
23/03/2013
A Compass and a Clock with a 2.5" with 5" screens and Prosim for the displays
Place plexiglass in the cockpitramen
10/11/2013
Construction Of A Front Limit
05/07/2013
Eyebrow windows with Map lights, fold-away grab handles and a built-in loud speakers
Construction, Window, Pool Liner – Middle Strut Windshield
18/09/2013
Construction Of The Rear Ceiling F/O
25/01/2014
I on/construction
Delivery CPFlight radio modules
06/02/2014
for the avionics pedestal
Purchase Of Boeing 737 Steering Tiller
10/02/2014
The Aviation Megastore
CPFlight radio modules ready for use
11/03/2014
Built in radio, pedestal
Construction of the Rear Ceiling - CPT
01/04/2014
I on/construction
Collection and construction for the sidewalls
13/09/2014
Ventilation, oxygen panels - Map light panels - cup holders - grimes-lights - Armrest windowhandvatten - back - hand-mics - document pocket - Audio ports
The delivery of the Boeing 737, Circuit breakers, panels,
11/11/2014
FlybyCockpits
Gear pin stowage
15/11/2014
To store gear, and a pin
Adjustment to the seat rails
27/12/2014
Lateral movement of doubles, the I-rails)
The Update of the EFIS knobs
22/12/2014
The replacement of the CPFlight buttons from ITS Design
The use of USB Display Adapters
09/03/2015
Boeing 737 Standby Instruments
11/04/2015
Digital ISFD and ENABLES individual displayschermpjes
Ruscool Intercom boards
21/06/2015
Ruscool the cockpit intercom system
The new CDU, with full-color screen
18/11/2015
FlyEngravity Version 2
Built in the DV window-armrest/chart holder'
16/01/2016
The construction placed sidewalls
30/01/2016
Construction of FORWARD Sidewall Liners,
13/02/2016
Manual gear extension access by
28/02/2016
Cockpitvloer is equipped with a vloernagels
12/03/2016
Construction of AFT Sidewall Liners,
02/04/2016
Building Foot Of Air, Windshield, Air
12/04/2016
The Lower panels
The Delivery Of Oxygen Panels
18/04/2016
FlybyCockpits
Construction, Education, Training Or Raceway Covers Are
05/05/2016
Construction of Grimes lights.
31/07/2016
Finish Aft Raceway Covers
31/07/2016
Finish Aft Sidewall Liners,
21/08/2016
MIP Gauges
30/08/2016
Flaps and Brake Pressure, Custom, Sim Parts,
Construction Of The Dome Light
25/09/2016
To order the Overhead gauges
01/10/2016
Custom Sim Parts
Finishing the DV window-Armrest/Chart holder
13/10/2016
Finishing and installation of FORWARD Sidewall Liners,
21/10/2016
In/opbouwonderdelen
Installation and configuration of a Steering Tiller
01/11/2016
Installation and activation of the MIP and OVH gauges
30/12/2016
Custom Sim Parts
Placed with the machined sidewalls-installed, and Aft Raceway Covers
17/01/2017
And opbouwonderdelen
The purchase of 2 Telex Airman 750 headsets
31/05/2017
On Ebay, and Marktplaats.nl
Operating the Telex Airman 750 headset
22/06/2017
Along with 2 of the Ruscool Intercom Boards
The finishing and the installation of the window liners with handles
06/07/2017
To finish EQUIPMENT, panels
05/02/2018
Handles, Panel decal, Amp decal, for extra panels
MOBILE panels: Flybycockpits
Back to wall W
03/03/2018
Back with the fixtures, EQUIPMENT panels, fire extinguishers, the Upper rail of the window-P2
2 cockpit computers
21/03/2018
Server:
- P3D
- Prosim737
Audio

Client:
- Prosim Displays
Add - on prg's
Audio
LED lighting
01/05/2018
Coloured indirect LED lighting, entrance, exterior, cockpit
A Back wall in the APT
24/08/2018
Back with CB, panels, lights, the Upper rail of the window P2 as the Jump Seat, a Flash of the lights, and maphouder
Computer monitors with TV
15/01/2019
3 TV's 65-inch, and with the use of the Viewgroups
A Dummy yoke (F/O
21/02/2019
Boeing 737 replica steering wheel by ITS Design, Simulation, and a DIY wood frame
Boeing 737 cockpit, with seats in the
05/06/2019
The replacement of the C-130 Pilot, the seats 2 are real IPECO Boeing 737 seats
The black floor covering
30/06/2019
Space is the outside entrance to the cockpit
Live Streaming
To Do
Cockpitbeelden in-flight with the GoPro
Flight crew compartment door
To Do
Posting in a flight crew compartment door
Translated by Yandex.Translate and Global Translator