The Lower Eicas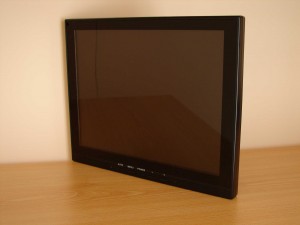 The monitor for the Lower Eicas is a 12" TFT, bought from BeeTronics from Nieuwegein, the netherlands (NL). Place order today and delivered tomorrow by TNT. Super-fast...
This monitor can be used as a TV.
Just found this monitor to be an issue too. The display is in VGA mode, seen in the upper left-hand corner, a bright white appearance where everything is dark it should have been. So I returned it to the dealer. 2 days later I had it back for a new one.
The display in the CDU bay is placed just to the left of the FlyEngravity CDU and on the top right of the monitor is part of the dummy CDU. In this PARLIAMENTARY seat, no electronics, and it is, therefore, very flat.
Translated by Yandex.Translate and Global Translator