B737 Efis knobs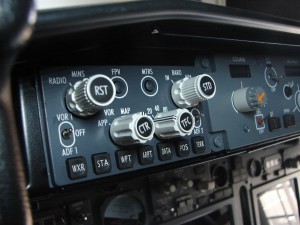 I have a running update of the EFIS buttons. The original buttons that are found on the Efis737EL from CPFlight are simple buttons that are everywhere in the market can purchase, and which have nothing in common with the buttons found on the real version.
At the company ACV Design from Peru (Lima) I have replicas found to almost correspond to the real instances (on the real copies for adjustment of baro and mins settings', there are no thin ribs). The Efis buttons of the CPFlight Pro votes, however, agree with the rights but according to CPFlight fit that are not on the EfisEL.
The buttons of ACV are also very beautiful and detailed finished and are equipped with a no-load absolutely (madebout). The 'decals' with inscriptions belong to the package. They should still be on the front to be glued.
The service of ACV Design is excellent and correct, i.e. rapid response after an email, they respond to the wishes of the customer, and fast delivery.
The buttons are no "dual knobs" and are, therefore, at first sight, not suitable for dual-concentric rotary'. Nevertheless, it would still be possible, the big buttons separating (from hear say ...). One can check with the company.
I have the buttons with a transparent number to the buttons which shine, such as in the real specimens. Also, I have on each button markeringstrip made.
The replacement is done easily by the original buttons of the switch pull off and the new buttons over the slide. The shafts of the buttons are 6 mm.
To the space (clearance) in the buttons to the way to work, I have a very small piece of electrical tape on the front of the switch stuck, and then the button will match pushed. I afterwards the afstelbouten tightened to the buttons.
Translated by Yandex.Translate and Global Translator