PC and monitors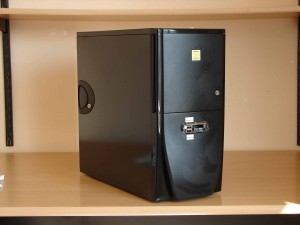 DESCRIPTION
An other important hardware, outside of the flightdeck hardware, computer setup and peripherals.
.
Basic CONFIGURATION
This FS-pc is not the fastest and is already a few years in service. Suitable for FS9 and the PMDG737 smoothly rotate. This PC is bought in Autosoft Lommel.
Intel Core Duo processor E6600 2.40 4M 1066 Mhz LGA775;
Gigabyte GA-P35-DS4-P35 QC 1333FSB 4DDRII 1066 2Pe16 3Pe1 2P 8S2 8CA GL 1394 12USB;
2x APACER 2GB PC6400/800Mhz LFT CL5.0 Passive Cooling;
Seagate 500GB 7200RPM S-ATA300 SEAGATE 7200.10 16MB Cache 11MS;
NEC AD-7173S-0B SATA 2Layer DVDRW-6, DVDRW+8, DRAM+12, DVDR+18 with label flash;
XFX GEFORCE 8800GTS 640MB DDR3 PCI-E, TV/DUAL DVI;
TAGAN TG600-U35 600W PSU;
Cool master Mystique black.
.
Video CARDS
With the use of the PMDG737, it is possible the necessary displays to 'undocken' and dragging it to the different monitors.
This is how to install additional graphics cards necessary.
.
XFX GEFORCE 8800GTS DDR3 640 MB
Display EXTERNAL VIEW FS
Display LOWER EICAS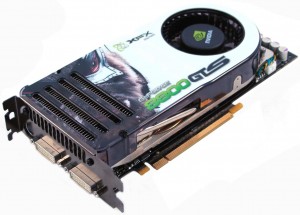 .
.
.
.
.
.
.
GIGABYTE GEFORCE 9500GT DDR3 512MB
Display CAPT and F/O PFD / ND
Display UPPER EICAS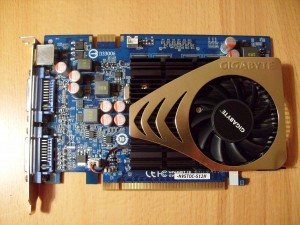 .
.
.
.
.
.
.
MATROX MISTIQUE PCI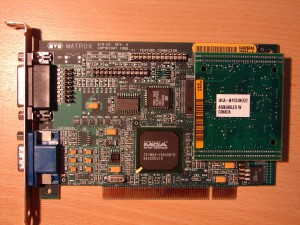 .
.
.
.
.
.
.
The choice of which display is most suitable for what video card (frame rates!) it is again a matter of testing.
The average frame rate of the external view is on an average of 18 to 25 fps (EBBR). Locked at 26 fps max.
.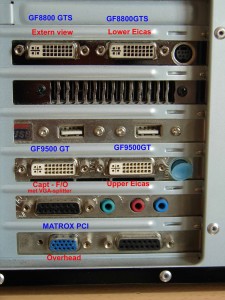 .
The PFD and ND Capt side is just transferred to the F/O side via a VGA splitter cable.
.
.
.
.
.
.
.
.
TFT-MONITORS
The cockpit setup is composed of 5 monitors :
TFT ACER Widescreen X193HQ for the Capt side (PFD/ND);
.
PMDG WINDOWS MONITORS SETUP
The placing of the screens in windows requires a bit of patience and precision work. The screens must be all in the right place in windows to the mouse cursor the right way to follow t.o.v. the actual position of the different hardware screens.
Also, attention must be paid they are not too close to each other so as to increase the 'sleep' windows is possible. Otherwise you'll get an overlap.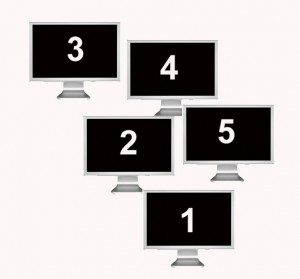 .
.
Translated by Yandex.Translate and Global Translator