F/O Yoke
The steering wheel for the dummy F/O yoke is now equipped with a kolon and bodemconstructie.
The kolon with bodemconstructie is a replica of my current Apt yoke of Precision Flight Controls.
This outdated model I in march 2010, bought second hand for a reasonable price and this, together with the MIP. It was the start of the construction of my cockpit ...
Despite the realistic B737-yokes (round columns) that are currently available on the FS-market will this PFC yoke is still service continue to do so.
Additional images can be found on following link: https://www.flightdeck737.be/hardware/yoke/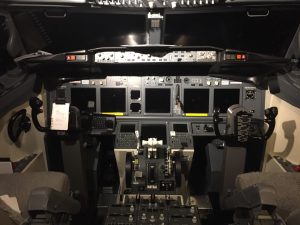 Translated by Yandex.Translate and Global Translator