Visit AWACS – NATO Air Base Geilenkirchen
Last Wednesday, with the Flight Sim Club 27Sqn' a visit to the airbase of Geilenkirchen where the AWACS aircraft are stationed.
Of course there was not also a look to take in the cockpit of a E3A Boeing 707.
This cockpit was outdated and has recently been upgraded with a glass cockpit, FMC and a semi-autopilot module. So there should still pretty much be manually flown ...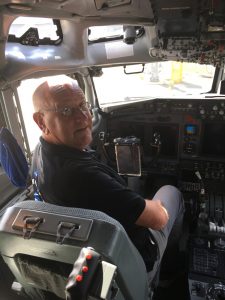 Translated by Yandex.Translate and Global Translator