Ventilatieopeningen of 'vents'
Links en rechts van de Lower Dimming Panels bevinden zicht de 'vents' of ventilatieopeningen (kokers). Deze ventilatieopeningen kan je bv. ook vinden boven de passagiersplaats in een autobus of passagiersvliegtuig.
Het dient voor de afkoeling en ventilatie.
De 'vents' die ik gemaakt heb (Tip Henk Timmermans) zijn nep en kunnen in later stadium aangesloten worden aan een ventilatiesysteem.
Meer info op pagina Hardware/MIP-Lower panels.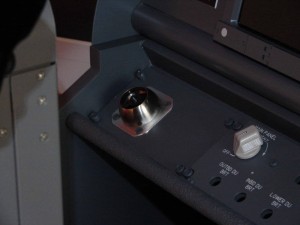 .
.
.
.
.
.
.
.