MCP


OMSCHRIJVING
De MCP of Mode Control Panel bevind zich in de 'Glare shield' en is aangesloten aan het ICS-systeem. Dit onderdeel van de cockpit wordt door de crew gebruikt voor te communiceren en het controleren van het 'Automatic Flight Director system' (AFDS) en dit tijdens de verschillende fases van een vlucht.
De MCP heeft schakelaars en knoppen om de verschillende autopilots voor pitch, roll en axis modes te 'armen' of te activeren.
De MCP geeft ook de mogelijkheid om instellingen van de CDU/FMC te annuleren of manueel een heading, snelheid of hoogte te kiezen.
Manuele Mode
Wanneer de motoren draaien, alle systemen staan op en het vliegtuig is operationeel klaar om een vlucht uit te voeren, dan kan men het vliegtuig manueel besturen d.w.z. handmatig gebruik van de 'Trottles ' en 'Flight Controls'.
Geen van de auto of semi-automatische systemen worden dan gebruikt. In dit stadium is er nog geen gebruikt gemaakt van de MCP.
Geselekteerde Mode
Door het activeren van de autopilot, autotrottle en flight director wordt de MCP in werking gezet en dit op een lager niveau.
Bij het manueel gebruik moet je zelf richting en snelheid controleren via de yoke en de gashendels. Nu worden deze taken overgenomen door de MCP. Snelheid, richting, hoogte en verticale snelheid worden gecontroleerd via de nodige instellingen die men doet in de MCP.
Managed Mode
Dit is het hoogste niveau van controle dat men kan bereiken via de MCP. De functies LNAV en VNAV worden dat ook geactiveerd en dit in samenwerking met de CDU/FMC.
Het is hierbij noodzakelijk een actief vluchtplan in te voeren in de CDU/FMC.
Samen met de CDU/FMC en MCP wordt een volledige vlucht beheerd betreft brandstofverbruik, navigeren, snelheid, klimmen en dalen tot op de landingsbaan van een luchthaven.
De MCP van CPFlight doet zijn werk zoals bij een echte Boeing 737 MCP. Een 'must have' onderdeel in een cockpit!

PRODUCENT/ LEVERANCIER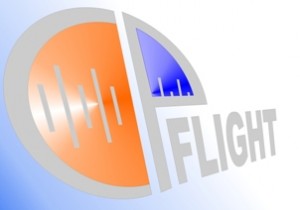 SPECIFICATIES
Full scale replica of Boeing 737 MODE CONTROL PANEL
Type 'Honeywell'
Custom Engravity backlighting frontplate.
Backlight color: Warm white.
Displays: Altitude, Vertical Speed, Heading, Speed, Left and Right Course.
Display characteristics: LED 7 segment. Digit height: 0,3″ (7,6 mm).
Display color: yellow.
6 encoders to set: Altitude, Heading, Speed, Vertical Speed, Left and Right Course.
Encoders characteristics: Half million cycle rated, 32 increment for rotation (with detent).
Knobs: with symbols on course (both), heading and altitude knobs.
Toggle switch for Auto Throttle ARM switch with Green LED indication.
Toggle switches for Left and Right Flight Director with "MA" green LED indication.
Disengage bar.
N1, SPEED, LVL CHG, VNAV, LNAV, VOR LOC, APP, HDG SEL ALT HLD, V/S, CMDA, CMDB, CWSA and CWSB dual dot lighting buttons
C/O, Speed and Alt Intervention round buttons.
External or internal display brightness regulation.
External or internal backlight brightness regulation.
Central unit for daisy-chained connection of Efis selector (Captain and F/O), Mip and radios
16 bit Flash microcontroller.
DIN 5 pole socket for plug&play CPflight modules interface.
USB Interface (USB cable provided).
Compatible with all FS default aircraft, ProSim737, Project Magenta, PMDG, LVLD767, FlighDeckSoftware and Sim-Avionics.


.
*** Download MCP Manual ***
B737 MCP HONEYWELL STYLE KNOBS
OMSCHRIJVING
Alle knoppen op mijn MCP heb ik vervangen door gedetailleerde replica's zoals die op de echte Honeywell MCP te vinden zijn.
De knoppen die zich op de CPFlight B737 EL MCP bevinden lijken absoluut niet op de echte versies. Deze knoppen zijn gewoon standaardknoppen die men in elke elektronica-shop kan vinden.
Tot die bevinding kwam ook Jacob Wiqvist uit Zweden (knobs.se). Hij is als hobby gaan experimenteren om zelf knoppen te maken voor zijn MCP (en ook anderen) maar dan als gedetailleerde replica's van de echte exemplaren.
ONTWIKKELING EN PRODUCTIE
Een heel ontwikkelings- en afwerkingsproces is hieraan vooraf gegaan om tot een goed en een bevredigend resultaat te komen :
De knoppen zijn gemaakt uit glasheldere Epoxy en die een lange stoltijd nodig hebben. Het uitdrogen duurt 48 uur met nadien een uithardingstijd op kamertemperatuur van 14 dagen. Dit om te voorkomen dat zich luchtbellen vormen. De knoppen zijn nadien geschilderd in drie lagen.
Developed process
Developed process
Developed process
Developed process
Developed process
Developed process
Take out from the form
Grind
Heat in oven
Applying Primer
Painting with white car paint
Masking with great Accuracy
Painting with black car paint
Remove the masking while the paint is wet
Heat in oven
Mask with wider tape
Painting with knob color, also car paint
Remove the masking while the paint is wet
Heat in oven
2 K satin clearcoat
Heat in oven
MONTAGE
Na de bestelling worden de knoppen dezelfde dag nog opgestuurd en zijn goed verpakt.
De vervanging van de oorspronkelijke knoppen verloopt heel eenvoudig :
De oude knoppen kunnen gewoon van de as worden getrokken. Men kan ook een schroevendraaier plaatsen tussen de knop en het MCP-paneel om de knop van de as te liften.
Vervolgens is het gewoon de nieuwe knop over de as heen te schuiven en vast te draaien met de madebouten (Elke knop is voorzien van 2 madebouten).
CONCLUSIE
Het resultaat mag gezien worden. De replica-knoppen van Jacob Wiqvist zijn zeer mooi afgewerkt en erg gedetailleerd.
De service is heel goed en snel (voldoet de bestelling niet aan de verwachtingen of bij eventuele beschadigingen : alles retour en geld terug of nieuwe levering).
Door dit ingewikkeld en tijdrovend productieproces zijn deze knoppen wel niet goedkoop (99€ per set). Een minpuntje is dus de prijs maar rekening houdend met het productieproces en het mooie resultaat is de aankoop te rechtvaardigen.
Voor elke gebruiker van de CP Flight B737 EL MCP is dit een extraatje om het realisme weer wat omhoog te krikken. Voor mij een aanrader ! >>>>>> Knobs.se