Interface GPWS Sys Test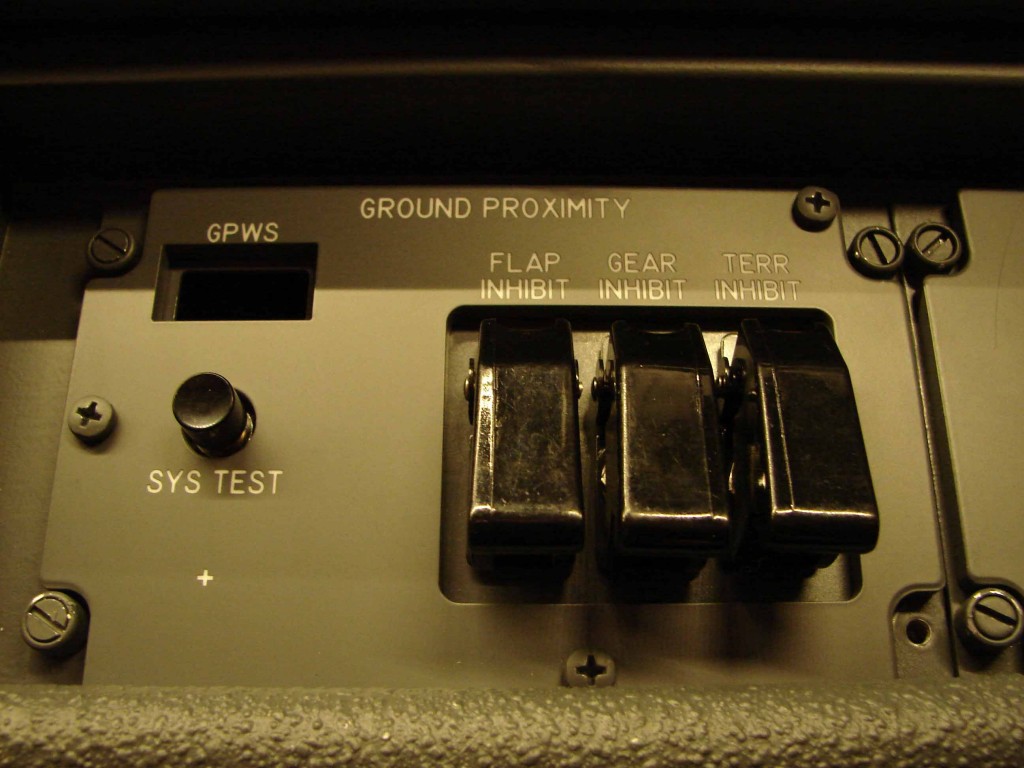 .
OMSCHRIJVING
Aan de zijde van de F/O, op de Lower Dimming Panels, bevindt zich de drukknop GPWS SYS TEST. Wanneer deze knop wordt ingedrukt worden er verschillende testen uitgevoerd zowel visueel als hoorbaar. ProSim737 is betreft deze test nog niet volledig. De verschillende warnings zijn pas hoorbaar na een 10 sec.
Push :
– Momentarily on ground :
BELOW G/S and GPWS INOP lights illuminate
TERR FAIL and TERR TEST show on navigation displays
PULL UP and WINDSHEAR alerts illuminate
GLIDE SLOPE, PULL UP and WINDSHEAR aurals sound
terrain display test pattern shows on navigation displays
CAUTION TERRAIN aural sounds and TERRAIN caution message shows on navigation displays
– until self-test aurals begin, on ground, above indications always occur first, followed by these additional sounds :
radio altitude based alerts
bank angle alert
approach callouts
windshear alert
look ahead terrain alerts
– system test inhibited in-flight
.
AANSLUITING HARDWARE
Voor het aansluiten van de de hardware, d.w.z. de schakelaar met de interfacekaart, is weer vrij eenvoudig.
De drukschakelaar heeft 2 connectiepinnetjes. Aan één van de twee (je kan kiezen) soldeer je een draadje. Hiervoor heb ik weer en kleurtje gekozen om alles een beetje te herkennen. Deze draad wordt aan de andere zijde geconnecteerd met een vrije poort op de Pokeys55-interfacekaart.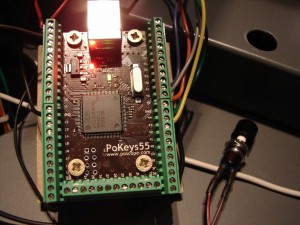 .
.
.
.
.
.
.
.
.
Het andere pinnetje van de drukschakelaar wordt met een draadje (zwart – Min) verbonden met één van de GND's op de Pokeys55.
Om de beide pinnetjes van de schakelaar met gesoldeerde draadjes te isoleren heb ik krimpkousen gebruikt.
.
AANSLUITING SOFTWARE
Hoe gaan we tewerk :
ProSim737 : File/Config/Switches;
Kies de functie > GPWS Sys Test Pushed;
Kies de Pokeys;
Kies de juiste poort;
Druk OK.
.
AANSLUITING SOFTWARE VOOR ENKEL EEN ZELF TOEGEVOEGD GELUID TE LATEN HOREN
De aansturing in ProSim737 wordt gedaan in verschillende stappen :
Toevoegen van een WAV-geluidsfile (Warnings) in de ProSim-map 'Audio';
Toevoegen van deze Wav-file in de ProSim-database > File/Audio Addons.



*** Download GPWS Warnings ***
.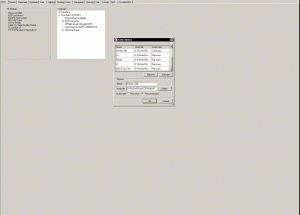 .
.
.
.
.
.
.
.
Na toevoeging zal ProSim737 automatisch twee I/O-elementen bijmaken. Onder de opgeslagen naam 'bv. GPWS Sys Test' zal het eerste I/O-element te vinden zijn bij 'Switches' (Audio addon GPWS Sys Test input Off/Active). Dit dient voor de aansturing met de hardware.
Het tweede I/O- element is te vinden onder het Config-tabblad 'Audio' en dit onder dezelfde naam (Audio addon GPWS Sys Test). Hierbij kan men kiezen of de geluidsfile al dan niet wordt afgespeeld 'Internal' of via een andere pc (remote) en dit door de ProSim Audio-module op de andere pc.
Ik heb alle GPWS-warnings laten afspelen via een remote-pc. Op de ProSim-pc zit ook FS en de motorgeluiden. Het is wat realistischer wanneer de GPWS te horen is via een ander paar luidsprekers.
Hoe gaan we verder tewerk :
ProSim737 : File/Config/Switches;
Kies de Audio-functie;
Kies de Pokeys;
Kies de juiste poort;
Druk OK.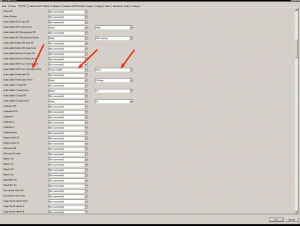 .
.
.
.
.
.
.
.
.
ProSim737 : File/Config/Audio (opm. Niet bij gebruik van remote);
Kies de Audio-functie;
Kies al dan niet 'Internal Audio';
Druk OK.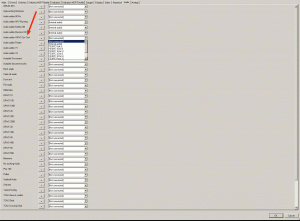 .
.
.
.
.
.
.
.
.
Verder kan je nog controleren in het rechtstreekse tabblad 'Audio' of alles werkt.
.
.
.
.
.
.
.
.
.
.