Yoke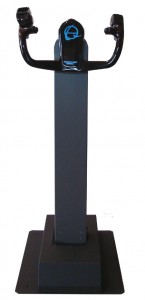 OMSCHRIJVING
Deze B737-yoke van Precision Flight Controls is een replica van de echte Boeing 737-yoke. Ik heb deze yoke toevallig tweedehands op de kop kunnen tikken en is zo goed als nieuw.
Normaal was ik geïnteresseerd in een prachtige 737-yoke van
ACE
of van
Revolution Simproducts
.
Maar vermits ik de yoke van PFC kon kopen tegen +- de helft van de prijs van een ACE-yoke, was mijn beslissing vlug genomen. Dit was een buitenkans…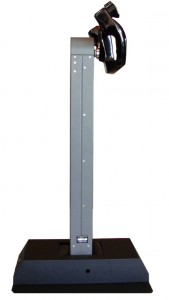 Hij is gemaakt van gegoten aluminium en het stuurtje is mooi afgewerkt met een zwarte hoogglanzende poederlak.
Heel het zaakje weegt 20,50 Kg.
Op de bodemplaat bevinden zich 4 gaten waarmee je de yoke kunt vastschroeven op een platform of vloerpaneel.
De yoke is compatibel met FS9, FSX en X-Plane. De connectie gebeurt via USB.
De yoke is uitgerust met 'dual trim rocker switches', 'autopilot disconnect switch' en 3 bijkomende programmeerbare knoppen.
.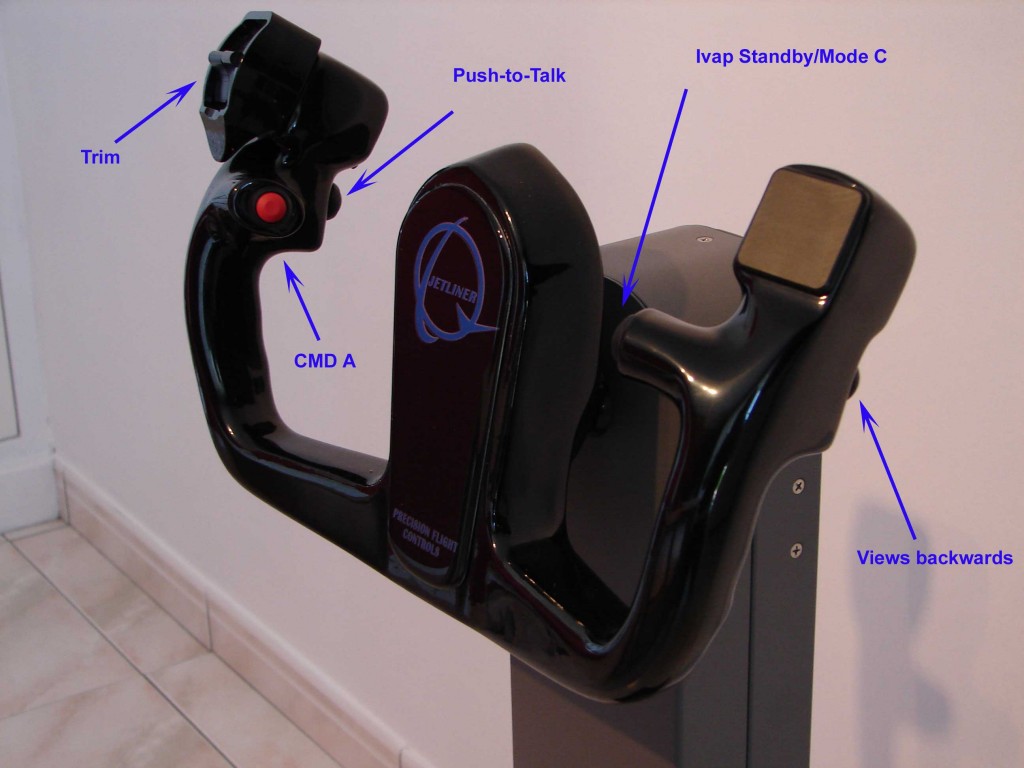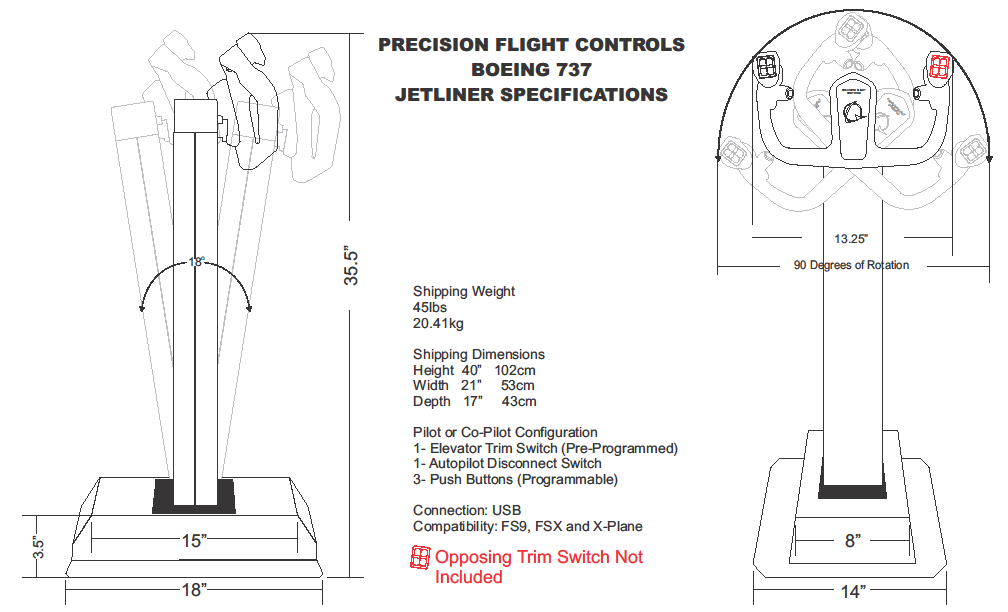 Om de yoke (stuurtje) volledig af te werken past er nog een clipboard bij. Die heb ik gekocht bij
Simware
, die het op hun beurt hebben moeten aankopen bij
ACE
(Aircraft Controls Engineering).
Deze clipboard past niet alleen op de 737/747-yoke van ACE maar ook op yokes van andere fabrikanten.
Om de yoke niet te beschadigen bij het bevestigen heb ik gebruik gemaakt van dubbelzijdig klevende plakband (stevige tape !) en vervolgens de clipboard ertegen geplakt. Ook weer hier is er mogelijkheid om alles eventueel te verwijderen zonder beschadiging van yoke of clipboard. De vorm van de achterzijde van de clipboard komt trouwens mooi overeen met het midden van de yoke (stuurtje).
.
YOKE DECALS
De 737-yoke van PFC is niet voorzien van decals (stickers). Ik dacht ze bij Revolution Simproducts te vinden maar die hebben geen yoke-decals. Na wat zoeken tussen de verschillende cockpitbouwers heb ik deze decals gevonden bij Fabio Ippoliti (Rome) en Rudy Danese (BE).
Voor het yoke-stuur heb ik de decals gebruikt van Fabio en voor de stuurkolom (Control Wheel Angle) die van Rudy Danese.
De decals van Fabio zijn gedrukt op zelfklevend hoogwaardig fotopapier. De decal 'Control Wheel Angle' heb ik niet als sticker gebruikt maar laten graveren op een dun plaatje zoals ik heb gedaan met de MIP-decals. Dit graveerwerk heb ik laten uitvoeren door 'Trophy Shop Lambert Noten'.
De gegraveerde MIP-decals en yoke-decal 'Control Wheel Angle' kan je bestellen op volgend emailadres : lambert.noten@euphonynet.be
Voor de decals van Fabio Ippoliti kan je terecht bij fabio_ippoliti@hotmail.com.
.