Special Thanks To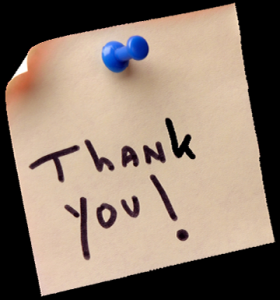 Hierbij alle mensen die op één of andere manier hun steentje hebben bijgedragen aan dit cockpitproject.
Ze hebben dit gedaan op vriendschappelijke basis, belangloos en dus gratis … of bijna gratis.
Hartelijk dank voor de geleverde support en service !
Ria – mijn echtgenote – mijn steun en toeverlaat in moeilijke momenten tijdens dit project;
Kenny – mijn zoon – adviezen multimedia design en blog support;
Robert van Triet – FlyEngravity – hardware support, technische adviezen en de uitstekende service;
Peter Knaepen – een goede vriend – voor het houtzaagwerk;
Ives Belmans – gewezen B737-800 piloot (nu B777) – informatie van de 'echte' en vliegadviezen;
Richard Nijs – 27Sqn collega en F16 cockpitbouwer – tips en tricks cockpitbuiding;
Marnic Teerlinck – 27Sqn collega en electronica tovenaar – tips, adviezen en support electronica;
Danny Driesen – schoonbroer – verfspuiten cockpitstoelen;
Arnold Bussels – collega van Danny – verfspuiten cockpitstoelen;
Eddy "Warre" Geerts – B737-800 piloot – informatie van de 'echte' en vliegadviezen;
Yvette Deneumoulin – 27Sqn collega – stofferen/bekleden van de kussens cockpitstoelen;
Marc Eekels – buurman en zaakvoerder Grip-Gear – maken en aanbrengen van badges en stickers, tips en kleine klusjes allerhande;
Jan Eekels – de vader van … – draaien van handvatjes uit kunstof voor de Rudder Pedal Adjustment;
René Hoep – Adviezen cockpitbouw en aanpassing TQ SIOC-script;
Fred Smid – Adviezen cockpitbouw.
Wendy – FlightSimParts – voor de Pokeys 'led extension board', adviezen en tips elektronica;
Paul Cox – Een goede kennis – lassen van het metalen draagframe overheads en adviezen constructie, kleine metaalklusjes;
Mieke Vanhengel – Freelance translator (http://vertalingenvanhengel.com/) – voor een beetje vertaalwerk in deftig Engels;
Sarah Driesen – mijn lieftallig nichtje – het schenken van een Smart TV die nu gebruikt wordt als 'gate monitor';
Lambert Noten – voor het veelvuldig maken van decals en graveerwerk.
Dominik Dolata (Leoing737.com) – voor de sponsoring van 2 stick shakers met bekabeling.