Planning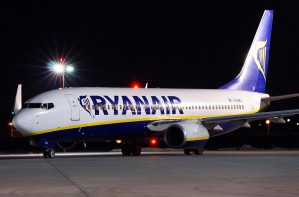 Welke cockpit van welk vliegtuig ?
Alles begint met de keuze voor welk vliegtuig je een cockpit gaat bouwen. Een niet zo'n onbelangrijk gegeven. Mijn voorkeur ging hoe dan ook meer naar de Boeing 737.
De keuze voor de B737 was vlug gemaakt en dit om volgende redenen :
Ik vlieg graag met dit toestel en de materie is uitermate boeiend;
Ik beschik over een uitgebreide documentatie van Ryanair over de B737:
– 737 Operational Manual;
– 737 Flight Crew Training Manual;
– 737 Checklist;
-737 Quick Reference Handbook;
De B737-software van ProSim737 is zeer realistisch, betrouwbaar, multifunctioneel en gemakkelijk te configureren;
Een paar bevriende (echte) B737-piloten die mij in woord en daad bijstaan om dit vliegtuig onder de knie krijgen;
Zeer uitgebreide keuze in hardware;
Massa's informatie over de B737 zijn te vinden op het internet;
Zeer veel voorbeelden van 737-cockpitprojecten beschikbaar op het internet.
Zelfbouw versus Plug-and-Play ?
Zoals ik reeds vermeld heb is dat er een ruime keuze is aan B737-hardware. Verschillende hardwarefabrikanten zoals Flight Deck Solutions, FlyEngravity, Open Cockpits, CP Flight, Cockpitsonic, Simparts, ea verkopen hardware allerhande. Het ene nog meer realistischer dan de ander.
Om het budgettair wat binnen de perken te houden kan men opteren voor zoveel mogelijk onderdelen zelf te maken. Dan denk ik aan de MIP, Glareshield, MIP-stand, CDU-bay, avionicspedestal, shell, platform.
Handige jongens gaan hierin veel verder en maken trottles, metertjes, knoppen, yokes en rudder allemaal zelf.

Vermits ik niet beschik over de nodige werktuigen, materiaal, kennis en geduld probeer ik te zoeken in de richting van zoveel mogelijk 'Plug-and-Play'-oplossingen.
Ook rekening houdend met de verschillende opmerkingen die ik heb ondervonden tijdens mijn research (zie rubriek 'Lessons Learned') is dit voor mij de meest geschikte weg naar een homecockpit.
Tijdens mijn research was het een zoektocht naar hardware die compatibel moet zijn met zoveel mogelijk software. Software die noodzakelijk is voor het aansturen van de verschillende cockpitfuncties.Kwestie van toekomstgericht voldoende mogelijkheden te kunnen benutten.
Rekening houdend met deze mogelijkheden, de toekomstperspectieven en het prijskaartje dat eraan vasthangt zijn volgende aspecten van toepassing:
De hardware moet er degelijk en realistisch uitzien;
Het moet in het voorziene budget passen;
Geen of zo weinig mogelijk doe-het-zelf elektronica;
Zoveel mogelijk kiezen voor kant-en-klare hardware (tijdwinst, vermijden van problemen en mogelijke onvoldoeningen);
Indien mogelijk de hardware zelf gaan bekijken bij producenten of shops i.p.v. via online-foto's;
Verschillende mogelijkheden hebben betreft aanstuursoftware en dit compatibel met de hardware;
To Do list (vanaf 01 Mei 2020)
Virtuele checklists via Voiceattack;
Cockpitvideo's in flight met GoPro camera op mijn YouTube-kanaal (2020).
Onderwerp
Uitgevoerd op
Opmerkingen
Research
01/01/2010
Van Nov 2006 tot Dec 2009
Bestelling Desktop ICS MIP
13/03/2010
Incl. MCP, Efis, Landing gear, ICS, Glareshield (FlyEngravity + CPFlight)
CDU
13/03/2010
Incl. Dummy CDU (FlyEngravity)
737 Yoke
13/03/2010
TFT monitors voor PFD/ND en Upper EICAS
13/03/2010
2x 19" 1x 10,4 " (FlyEngravity)
TFT monitor voor Lower EICAS
06/05/2010
12 "
Bouw MIP-stand
13/05/2010
MIP gereed + Afhalen Desktop ICS MIP
29/05/2010
Wachttijd van bestelling tot levering : 11 weken
Kontrole electronica, MCP, Efis, PMDG displays, FSLabs-driver
04/06/2010
WOW !
Bouw CDU-stand
13/06/2010
Afbeeldingen MIP Instrumenten geplaatst
22/06/2010
Voorlopige oplossing in afwachting van de Flight Illusion gauges
Lower panels
30/06/2010
+ achterzijde MIP dichtgemaakt
Throttle Quadrant
21/07/2010
Levering 06 Nov 10 -FSWeekend Lelystad
Rudder stands
29/07/2010
- Ruddervloer
- Opstaande rudder stand
- 'Rudder Pedal Adjustement'
Schilderen van MIP Stand in primer
19/08/2010
Schilderen van MIP Stand in Boeinggrijs
07/09/2010
Aluminiumbekleding van de ruddervloeren
06/10/2010
MIP Setup
07/10/2010
- MIP Stand in Boeinggrijs
- CDU Stand in grijs-wit
- Rudderstands in Boeingrijs
- Afwerking 'Rudder Pedal adjustement'
- Lower panels en subpanels met knoppen
- Ruddervloeren bekleed met aluminium
- Aanbrengen placards
Nutsvoorzieningen
11/10/2010
Aankoop Cockpitseats
14/10/2010
Belgian Air Force - C130 Hercules
Throttle Quadrant
06/11/2010
Levering TQ (Revolution Sim Products)
Cockpitplatform
09/12/2010
Grijze kleur en alu-vloer
Avionics pedestal
20/01/2011
Uitgerust met GoFlight-modules en alu aircraft fasteners
Renovatie cockpitstoelen
24/02/2011
- Gespoten in grijze kleur
- Arm- en hoofdsteunen in grijs kunstleder
- Kussens in grijze bekleding
Checklisthouders
24/02/2011
Zijdelings van de TQ
Clipboard Yoke
24/02/2011
Plaatsen van 'air vents' en boord - Lower panels
06/04/2011
Aankoop projector
13/04/2011
BenQ MW811ST
Aansluiten knoppen backlighting
15/05/2011
MIP, MCP, lower subpanels, TQ
Installeren indirecte verlichting MIP
13/08/2011
Glarewings, glareshield, MCP
Overstap naar ProSim737 Boeing-suite
18/07/2011
Boeing 737-800 software
Licentie vanaf 26/12/2011
Gebruik van de Pokeys 55 Interfacekaart
03/09/2011
Knoppen Lower Dimming Panels
11/10/2011
Knoppen, schakelaars, interfacing (via Pokeys 55)
Bestelling Forward Overhead
16/11/2011
ICS-uitvoering (FlyEngravity)
Levering Forward Overhead
15/02/2012
Forward Overhead - Assemblage
02/03/2012
Panels, backlighting, plaatsen decals, annunciators met leds, toggle switch caps
Levering cockpitramen (windows B737)
25/04/2012
FlyEngravity
Levering Eyebrow Windows
17/05/2012
Verbetering Glareshield MIP
15/07/2012
FlyEngravity
Montage metalen Overhead draagconstructie
07/08/2012
Voor bevestiging OVH's en ceiling
Cockpitramen (Windows B737)
15/08/2012
Plaatsing tegen het metalen draagframe
Levering Afterward Overhead
12/09/2012
Assemblage en bevestiging aan metalen draagframe
Setup Flight Deck Audio System
02/10/2012
plaatsen van verschillende luidsprekers via verschillende geluidsbronnen
Setup Tacticle Sound System
02/10/2012
ButtKicker Gamer
Bouwen van 'Map Lights'
14/12/2012
Standby Compass
Clock/Chrono
23/03/2013
Compass en Clock met 2,5" / 5" screens en Prosim voor de displays
Plaatsen plexiglas in de cockpitramen
10/11/2013
Bouw 'Front Ceiling'
05/07/2013
Eyebrow windows met Map-lights, inklapbare handgrepen en inbouwluidsprekers
Bouw Window Liner – Middle Strut Windshield
18/09/2013
Bouw ' Rear Ceiling' - F/O
25/01/2014
+ met in/opbouwelementen
Levering CPFlight radiomodules
06/02/2014
voor avionics pedestal
Aankoop B737 Steering Tiller
10/02/2014
Aviation Megastore
CPFlight radiomodules klaar voor gebruik
11/03/2014
Zijn ingebouwd in de radio pedestal
Bouw ' Rear Ceiling' - CPT
01/04/2014
+ met in/opbouwelementen
Verzamelen van in- en opbouwelementen voor de sidewalls
13/09/2014
Ventilatieroosters - oxygen panels - Map light panels - cup holders - grimes lights - Armrest windowhandvatten - asbakken - hand mics - document pockets - Audio ports
Levering van B737 Circuit breakers panels
11/11/2014
FlybyCockpits
Gear pin stowage
15/11/2014
Opbergen gear pins
Aanpassing seat rails
27/12/2014
Zijwaarts laten bewegen (dubbele I-rails)
Update van de EFIS-knoppen
22/12/2014
Vervanging van de CPFlight knoppen door die van ACV Design
Gebruik van USB Display Adapters
09/03/2015
B737 Standby Instruments
11/04/2015
Digitale ISFD en RMI met afzonderlijke displayschermpjes
Ruscool Intercom boards
21/06/2015
Ruscool cockpit intercom
Nieuwe CDU met kleurenscherm
18/11/2015
FlyEngravity - Versie 2
Bouw 'DV window armrest/chart holders'
16/01/2016
Bouw zijbalken sidewalls
30/01/2016
Bouw FWD Sidewall Liners
13/02/2016
Manual gear extension access door
28/02/2016
Cockpitvloer uitgerust met vloernagels
12/03/2016
Bouw AFT Sidewall Liners
02/04/2016
Bouw Foot Air – Windshield Air
12/04/2016
Lower panels
Levering Oxygen Panels
18/04/2016
FlybyCockpits
Bouw Aft Raceway Covers
05/05/2016
Bouw Grimes lights
31/07/2016
Afwerking Aft Raceway Covers
31/07/2016
Afwerking Aft Sidewall Liners
21/08/2016
MIP Gauges
30/08/2016
Flaps en Brake Pressure (Custom Sim Parts)
Bouw Dome Light
25/09/2016
Bestelling Overhead gauges
01/10/2016
Custom Sim Parts
Afwerking DV window Armrest/Chart holders
13/10/2016
Afwerking en installatie FWD Sidewall Liners
21/10/2016
Met in/opbouwonderdelen
Installatie en configuratie Steering Tiller
01/11/2016
Installeren en operationeel maken van MIP en OVH gauges
30/12/2016
Custom Sim Parts
Zijbalken met afgewerkte sidewalls geïnstalleerd en Aft Raceway Covers
17/01/2017
Met in- en opbouwonderdelen
Aankoop van 2 Telex Airman 750 headsets
31/05/2017
Via Ebay en Marktplaats.nl
Operationeel maken van de Telex Airman 750 headsets
22/06/2017
Samen met de 2 Ruscool Intercom Boards
Afwerking en installeren van de window liners met handvatten
06/07/2017
Afwerken CB-panels
05/02/2018
Handvatten, Panel decals, Amp-decals, extra panels
CB-panels: Flybycockpits
Back wall FO
03/03/2018
Achterwand met nissen, CB-panels, brandblusser, Upper rail window P2
2 nieuwe cockpit computers
21/03/2018
Server pc:
- P3D
- Prosim737
- Audio's

Client pc:
- Prosim Displays
- Addon prg's
- Audio's
LED-verlichting
01/05/2018
Gekleurde indirecte LED-verlichting ingang buitenzijde cockpit
Back wall CAPT
24/08/2018
Achterwand met CB panels, spotjes, Upper rail window P2 - Jump Seat, Flash lights en maphouder
Externe Displays met TV's
15/01/2019
3 Philips TV's 65 inch met gebruik van Viewgroups
Dummy yoke F/O
21/02/2019
B737 replica-stuurtje van ACV Design&Simulation en DIY houten onderstel
B737 cockpit seats
05/06/2019
Vervanging van de C130 Pilot seats door 2 echte IPECO B737 seats
Zwarte vloerbekleding
30/06/2019
Ruimte buitenzijde ingang cockpit
Cockpitdeur
11/04/2020
Plaatsen van een cockpitdeur
B737 Trip Counter
23/04/2020
Plaatsen van een Trip Counter op de yoke
Stick Shakers
17/06/2020
Plaatsen van Stick Shakers op de yokes
Cockpitvideo's Youtube
15/12/2020
Start video's in flight met GoPro camera
Installeren van B737 Rudder Pedals replica
01/10/2022
Plaatsen van een 'custom made' B737 Single Rudder Pedals - Simujabs
EINDE VAN HET BOUWPROJECT
31/12/2022