Oxygen Panels – Flybycockpits
I have 'Oxygen panels (O2)' purchased at Flybycockpits. As all the hardware of Flybycockpits these 'Oxygen panels very nice and well made with lots of attention to detail.
The delivery is very quickly done. Picked up by the parcel delivery service TNT in Portugal and the following day in the afternoon delivered to your home ...
The 'O2 panels were also packed very well for shipping.
The service of Flybycockpits (Vitor Sequeira do Amaral) is excellent. Quick responses to emails and the support is helpful and fast. Top !
The panels are later incorporated into the tables of the sidewalls.
The 'Oxygen panels that I already had from RSP (CatIII) to purchase.
Additional images : http://www.flightdeck737.be/hardware/platform/zijpanelen/inopbouwonderdelen-new/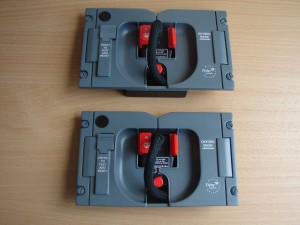 Translated by Yandex.Translate and Global Translator