Install the 'Eyebrow Windows' and 'Map Lights'
An important part of the 'Ceiling' or ceiling in the cockpit are the 'Eyebrow Windows'.
I have a couple of years ago, a set can buy from Robert (FlyEngravity). This EBW will probably be a B737-300.
After the necessary renovations, I have them now in my cockpit built and this, together with the 'Map Lights'.
This 'Map Lights' I had since a while ago, patched together, and thus also the highest time for that to build.
The explanation + a mountain of photos to be found on the following page : http://www.flightdeck737.be/hardware/platform/ceiling/
.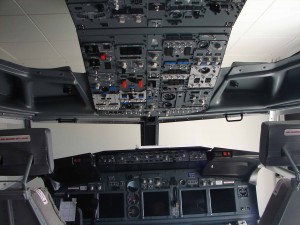 .
.
.
.
.
.
.
.
Translated by Yandex.Translate and Global Translator