Manual gear extension access by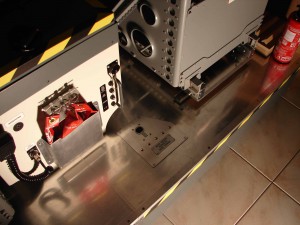 A part of the cockpitvloer is the Manual gear extension access by' or manual gear panel.
This panel is found at the rear right of the 'avionics pedestal' and need to manually the landing gear to activate.
Here are some of the images in the real.
I have this manual gear panel' only with the 'door' that is screwed. The facilities such as the compartment under the floor with the different handles with I omitted.
The dimensions of the panel is to be estimated after comparison with various pictures.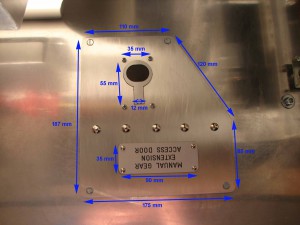 The aluminum plate has a thickness of 2 mm.
The decals I make my an engraver who by the way all the other decals in my cockpit.
Translated by Yandex.Translate and Global Translator