Foot Air Windshield Air
The Foot Air/Windshield Air switches are a part of the Lower Panels.
The switches with the panel are difficult or not available in the trade. Via a tip from Carlos Hermida, I have the switches can be buy at Conrad.
The panel with the pillow I have no 'hardware supplier' can be found. Therefore, I have to make.
Explanation + pictures of this artifact is to be found at the following link :
http://www.flightdeck737.be/hardware/mip/lower-panels/foot/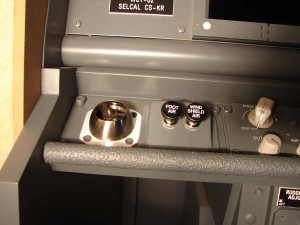 Translated by Yandex.Translate and Global Translator