Flight Illusion – the Central Interface Module (GSA-55)
Also, a co-owner I have a used one in the Flight Illusion interface module (GSA-55) may be purchased for €50 (bargain price). Will I have to use for the management of a number of Flight Illusion gauges.
Connected to this central module for 4 wires to be connected in the cable again up to 16 modules. A module can have a 'gauge' (the clock), In - /output module, or a module to be.
This module is being powered through a connector on a PC power-supply (5/12V). The card is then connected to a computer via a USB cable.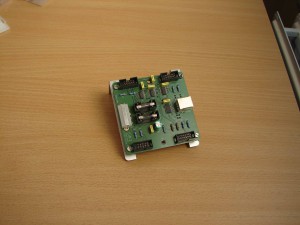 Translated by Yandex.Translate and Global Translator