CDU FlyEngravity Version 2
During the FSWeekend I have the new CDU version v2 of FlyEngravity purchased.
First I played with the idea of the display of the v1 to be replaced by a color screen but because of the favourable purchase conditions, the various discounts and the selling of my " old " CDU I decided to go ahead with the purchase of 'the new' from FlyEngravity.
This new member of FlyEngravity is a beautiful product and a superverbetering t.o.v. version 1. It makes a world of difference and is compared with the transition from a 2cv to a Ferrari...!!!
More info and photos : http://www.flightdeck737.be/hardware/cdu-2/cdu/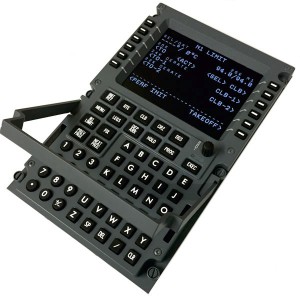 Translated by Yandex.Translate and Global Translator