Eyebrow windows
Outside the front windows (windshield) and side we have the 'Eyebrow windows' or the small windows that are on the left and on the right, just above the front windows.
Via Via I have a real set on the head can tap. From what the Boeing-type they come ... 707,727,737 ?
This 'Eyebrow windows' are in a later stage built-in.
More info on page Hardware/platform/windows-and-dome.
.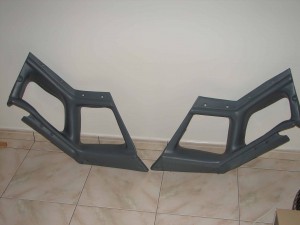 .
.
.
.
.
.
.
.
Translated by Yandex.Translate and Global Translator