Interface annunciator ON INOP
The annunciator (ON INOP), which is located on the Lower Dimming Panel (F/O) does not belong to the ICS and must, therefore, still 'manually' controlled.
As a test or experiment I for this purpose use is made of the 'Pokeys Led Extension board'.
I already had a Pokeys interface Card for other things to interface with, and the Led Extension board' was for me a very cheap solution to this single annunciator.
How this happens with these 'Led Extension Board' is to be read on the page PC Setup/Interface/Interface annunciator ON INOP.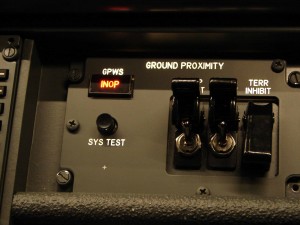 .
.
.
.
.
.
.
.
Translated by Yandex.Translate and Global Translator