Ventilation openings or 'vents'
The left and right of the Lower Dimming Panels are the 'vents' or vents (tubes). These ventilation openings can for example also be found above the passenger seat in a bus or airliner.
It is used for cooling and ventilation.
The 'vents' that I've made (Tip Henk Timmermans) are fake and can later be connected to a ventilation system.
More info on page Hardware/MIP-Lower panels.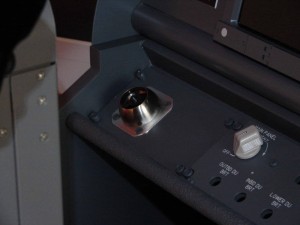 .
.
.
.
.
.
.
.
Translated by Yandex.Translate and Global Translator