Mini monitor
A week ago, I have a mini-monitor cameras. This 2.5 " TFT Digital Color LCD I'm going to use for the build of the Boeing-compass (Act Compass).
This monitor has a dimension of 82 mm x 58 mm. The display itself is 50 mm x 38 mm. The TFT Display mode is 320 x 240.
It is the intention of kompasbehuizing which I monitor stripped surface and connecting to a video connection (Composite Video/S-video).
Afterwards, the softversie of the 'ProSim ' Compass' in the display (idea 'NAX').
A test of this has already been successfully implemented.
Target price of the complete compass : 30 Euro ? Cheaper can not ... (by the way, is not a prio necessary tool in a FS cockpit).
.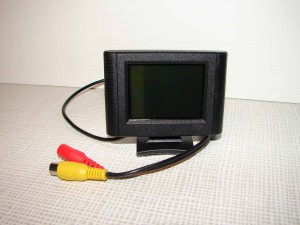 .
.
.
.
.
.
.
.
Translated by Yandex.Translate and Global Translator