Frame overheads – Which method
The support frame to the overhead to confirm is ready. There remains for me only to paint.
The construction of this metal frame was a work of long breath. To this construction there was lots of measuring and adaptation work. It looks simple but it is not to be underestimated ...
There must be taken into consideration with various factors such as height, MIP, the correct angle of inclination for the both OVH's, the correct heights and distances. Also, I hereby have to take into account the B737-windows afterwards on the right place and height to mount this metal frame.
Throughout the history of the construction of this construction is to follow on the following page : http://www.flightdeck737.be/hardware/fwd-aft-overhead/overheadconstructie/
.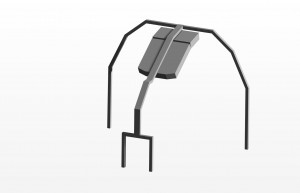 .
.
.
.
.
.
.
Translated by Yandex.Translate and Global Translator