Start Forward Overhead Panel
Today, I have the go-ahead was given for the construction of the FWD Overhead Panel, and this by the order of the different OVH-parts FlyEngravity.
What is all on the order form :
FWD OVH EPB-frame;
FWD OVH EPB panels;
FWD OVH ICS-pcb's;
FWD OVH Coverbox for the frame;
AFT OVH Coverbox for the frame.
Delivery will be +- mid-december.
It is thus, once again, ICS has become.
Now nothing soldering or interfacing. Only the ICS pcbs with annunciatorholders and EPB panels mounting and connecting.
The discussion and the how and why with a lot of photos of this OVH will follow later on this website.
.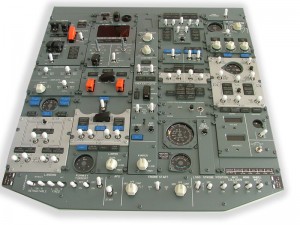 .
.
.
.
.
.
.
.
Translated by Yandex.Translate and Global Translator