Landing lights toggle switch caps
The " landing lights toggle switch caps that I have ordered GLB Flight Products have arrived.
The caps that are on their website are only suitable for switch shafts are of max 3 mm. A little too small for my landingswitchen because they are from the top 5 mm and bottom 4 mm. Without additional price increase Geremy Britton of GLB Flight Products, custom-made shafts made that will fit on my landingswitchen.
A set consists of 4 caps. The shaft is made from aluminium and the top part with the 3 scoops out of plastic. They are nicely made but the paint was a little more sophisticated, be done.
More info on page Hardware/FWD AFT Overhead/Components and Assembly
.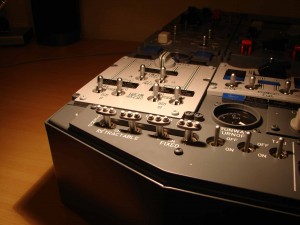 .
.
.
.
.
.
.
.
Translated by Yandex.Translate and Global Translator