Checklisthouders
Between the TQ and the CDU-stand there is an opening since the TQ is not 100% connect with the CDU bay.
This beautiful seal, I have the opportunity to be on the sidepanels checklisthouders. So 2 boxes in which your documentation can put.
More info about this on the page Hardware/Throttle Quadrant.
.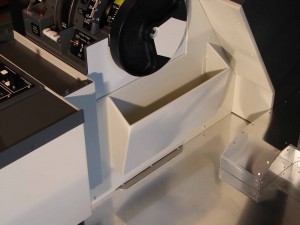 .
.
.
.
.
.
.
.
Translated by Yandex.Translate and Global Translator