Energy-Check 3000
Any idea how much power in Watts by the power sockets being hunted when a cockpit in full action ?
Are the electrical outlets not overloaded ?
What is the price of electricity for a few hours cockpitgenot ?
The Energy-Check 3000 gives answers to. This energiekostenmeter gives a simple way to consumption and energy costs of your cockpit.
This device is developed for monitoring and measuring electrical loads. By entering a rate (rate 1 or 2), the energy of the measured load(s) calculated and shown on the display.
More info on page flightdeck737.be/pc/pc setup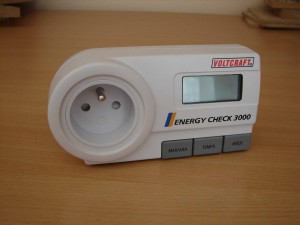 Translated by Yandex.Translate and Global Translator